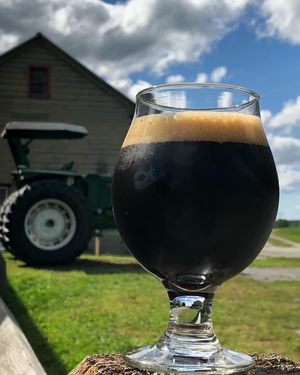 I'm exited that I have a couple gigs this weekend. One that I hope you'll come check out is with my good friend Jay Maloney at S&S Farm Brewery on Friday, June 11 at 6pm. If you haven't been to S&S Farm Brewery yet, you need to change that. They brew fantastic beer and have a beautiful outdoor space surrounded by farm land (it's an actual working farm) with sweeping views. But that's not the point. 
The folks at S&S have worked hard to make great beer, sure. But that's not the only reason they started this business. They also created a wonderful community that feels like home every time I'm there. Having performed there more than a handful of times I've experienced the generosity of that community first hand. The folks there - both patrons and staff members - are as excited about my performance as I am grateful for having the opportunity. The S&S staff members consistently make me feel comfortable and welcome. That approach and attitude go a long way. 
But beer isn't all they do at S&S. The Sanford family has operated a working farm since the 1800s. Today, in addition to beer, the farm produces hay and grass fed beef cattle with a focus on sustainable agriculture and production practices. Honestly, this place has it all. 
See you Friday.